Volkswagen's new ID.3 Pro S now has a new look and a range of 559 km, and is available to order with prices starting at €48,415.
The 100% electric model has a 77 kWh battery that powers the 204 hp engine and can be charged from 5 to 80% DC up to 170 kW in 30 minutes. In alternating current (AC), up to 11kW, the time required for a full charge is 7h30 minutes.
In terms of design, the exterior of the ID.3 The Pro S stands out for its optimized air cooling vents at the front, which are joined by a new bumper. The hood looks longer because the black strip under the windscreen has been removed and the recessed sections on the sides also extend to the front.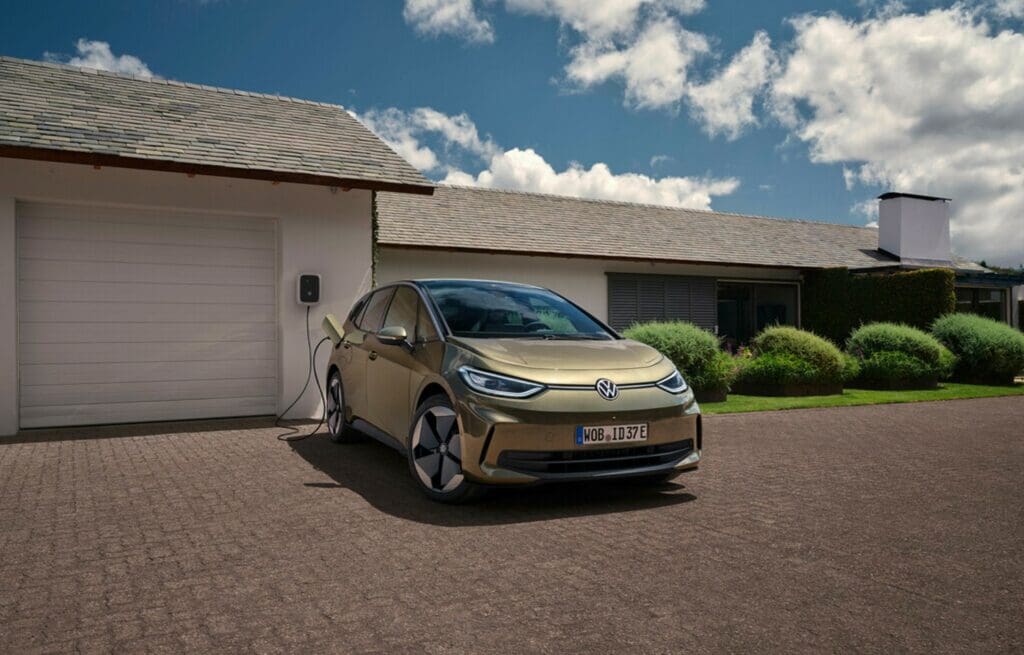 Volskwagen has optimized the aerodynamics of the new generation ID.3 Pro S, through improved airflow around the front wheels – known as the "air curtain". In addition, the Pro S version now includes 19″ alloy wheels, front and rear parking sensors and the LED lighting system as standard.
Inside, the highlight is the infotainment system with a 12″ screen, plus electrically adjustable front seats with massage system and automatic air conditioning.
Volkswagen has equipped the ID.3 passenger compartment Pro S from a range of sustainable microfiber materials: Artvelours Eco, for the door trims and seat covers, a fabric that is 71% recycled. This is a secondary raw material, which is obtained by recycling plastic that has previously been disposed of as waste at least once. Artvelours Eco has the same characteristics in terms of look, feel and durability as conventional new materials. The on-board environment has also been improved with an ambient lighting system with 10 available colors.
In this new generation of ID.3, the combination of optional packages has been further simplified to make it easier for the end customer to choose. Customers can choose between the exterior and exterior plus packages, which include some innovative equipment, such as Matrix LED headlights; the interior plus package, which includes ArtVelours upholstery in a "backet" style; the assistance and assistance plus packages, which include "keyless advanced", alarm, rear camera, while the assistance plus package also includes Park Assist with memory function and Travel Assist; and the comfort package, which includes a navigation system and 2-zone automatic air conditioning.